why FastLane?
Our Mission
The company was founded by Sanedria Potter in 2006. Her son Jaelen Miller joined the company in 2016 at the age of 15. Fastlane Pictures is an independent production company with a diverse slate of quality titles for both film and TV projects. We are committed to developing quality content with targeted market appeal.
We are developing comedies, dramas and human interest stories and capitalizing on a unique branding opportunity. The independent production company was formed for the purpose of creating, developing and producing television content and feature length motion pictures.
Founder and President of FastLane Pictures, a company that develops TV/FILM/STAGE/PRINT projects, Sanedria Potter is without a doubt one of the most passionate personalities in the entertainment industry. She attended the NEW YORK FILM ACADEMY at Universal Studios where she studied Filmmaking, Editing and Screenwriting.
Currently she is creating several Television Pilots and developing Screenplays. Her film "Split Decision", that tackles the issues of the HIV virus in relationships, was screened at the "Women of Color Arts and Film Festival and The Texas Law Enforcement Commission, added it to their HIV Training curriculum.
Sanedria Potter brought the Los Angeles hit one man show "Did You Do Your Homework" (Winner of the 2010 NAACP Theatre Award) to the Atlanta market and Co-producer on the project. The powerful one woman show, "Yella Gal": The Eartha Kitt Story was written by Sanedria Potter and opened in Atlanta Ga. with great success.
She debuted "The Adventures of Cory", a children's musical that she adapted from a popular children's book, to rave reviews. Bad Intentions, a screenplay written by Sanedria, was screened at the Porter Sanford Performing Arts Center. Sanedria served as Line Producer for Providence, a Liberian Love Story, starring Vivica A. Fox, which opened in Liberia and was screened in Atlanta, July 2018. The highly anticipated Thriller, Fatima's Revenge starring Clifton Powell was co-written and produced by Sanedria and will be released on November 17th, 2018. Written and Directed by Sanedria, It's Major, a Teen Comedy, starring Towanda Braxton, Ebony Steele, QT Jazz, Glo Twinz, Chy The Greatest and more, is currently in production with a February 2019 release. The Life Story of Eric Nolan Grant of the Legendary O'Jays was written by Sanedria and is currently in development.
The writing of her book "Behind the Pulpit" was something she felt she had to do. She wanted people, young and old, to know that you can overcome anything. The book took her to many cities for book signings and readings. She was featured on WGHP FOX 8 for their "Meet the Author" segment. She has had speaking engagements at schools and seminars focusing on topics of "bullies" and "being inspired". These issues are tackled in her book. She has extended her writing skills to many clients and helped them write books ranging from biographies to relationship guides. She is currently working on her next book as well.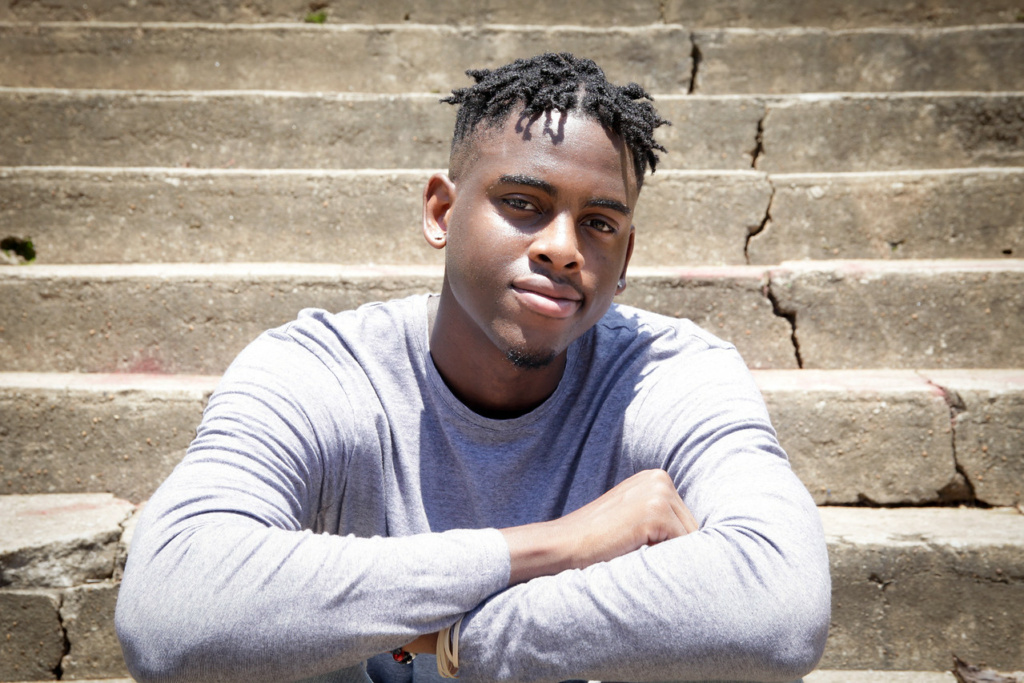 While most kids are making plans for the weekend, you can find 17-year-old Jaelen Miller behind the camera filming content for his YouTube channel "Kixkz Galore".
Jaelen is a sneaker fanatic and was nicknamed "Kixkz" (pronounced Kicks), by his classmates because of his vast shoe collection.  Jaelen also designs athletic apparel and has one of his Hoodies featured in the Family Comedy Film "It's Major. Jaelen served as Producer on this film, in addition to starring in it.
Jaelen is no stranger to the Film Industry as he grew up around Movie and Theatre Productions and has assisted his Mother, Writer/Director Sanedria Potter-Holt, on many projects. Jaelen's contribution to this film is invaluable and he is able to offer insight and encouragement to kids in his generation.  He brings relatable and current input in many areas of this production.